A man with compassion and good spirit

| | |
| --- | --- |
| Angel Orensanz Foundation | Source: Ricardo Dominguez |
MASTERPIECES From AL THANI COLLECTION
Responsible Author: Ruby BIRD & Yasmina BEDDOU (Journalists/Directors) | PARIS - FONTAINEBLEAU, 09/09/2018, 11:54 Time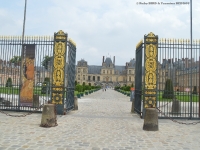 USPA NEWS -
Featuring approximately 60 Objects from the Collection, this Exhibition uses Ancient Sculpture, Works of Art, Metalwork, Coins, Miniature Paintings, Weapons and Jewellery to explore the Image of the King and that of Royal Power throughout the Ages and Civilisations, from Sumerian Royalty (around 2000 BC) to 19th-Century European Monarchies, via Pharaonic Egypt, the Ancient Near East, Ottoman Sultans and Mughal Emperors.... This is the Second Great Event organized in FRANCE. After The Grand Palais Paris (29 March – 5 June 2017, From the Great Mughals to the Maharajas : Jewels from The Al Thani Collection), now we will be enjoying a New Exhibition at Chateau De Fontainebleau (8 September to 8 October 2018, Kings of the World : Expressions of Royal Power and the Arts: Masterpieces From The Al Thani Collection).
By Ron Stallworth In FRANCE Now
Responsible Author: Ruby BIRD (Journalist/Director) | PARIS - NEW YORK - WASHINGTON, 09/07/2018, 10:11 Time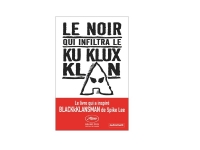 USPA NEWS -
- "LE NOIR QUI INFILTRA LE KU KLUX KLAN" (Black Klansman : Race, Hate, And The Undercover Investigation of a Lifetime) written by Ron Stallworth and Published in FRANCE by Editions Autrement. Ron Stallworth is an American retired Police Officer who infiltrated the Ranks of the KKK in Colorado Springs,in the late 1970s. He was the First African-American Police Officer and Detective in the Colorado Springs Police Department. The 2018 Film BlacKkKlansman (The Latest Spike Lee Film starring Adam Driver and Topher Grace) is based on his Life and Early Career.
| | |
| --- | --- |
| | RAHMA-SOPHIA RACHDI |
| | Robbie Merritt |
| | Ruby BIRD |
| | Yasmina BEDDOU |
| | Daren Frankish |
This will be shown to users with no Flash or Javascript.