film No Stone Unturned
Responsible Author: Sarah Kavanagh | Northern Ireland and Durham, 03/01/2019, 17:51 Time
USPA NEWS -
The National Union of Journalists (NUJ) in the UK and Ireland has condemned an attempt by the Police Service of Northern Ireland and Durham Constabulary to restrict the freedom of investigative journalists Trevor Birney and Barry McCaffrey from commenting on their case while on police bail.
74% INCREASE IN ANTI SEMTIIC ACT IN 2018
Responsible Author: RSR, Jedi Foster | Paris, Washignton DC, 02/19/2019, 14:41 Time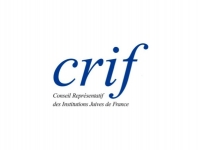 USPA NEWS -
The 74% increase in anti-Semitic acts in 2018, announced by the Minister of the Interior, reflects a disturbing liberation from anti-Jewish hatred. Portraits of Simone Veil desecrated with swastikas, grove in memory of vandalized Ilan Halimi, tag JUDEN on a shop window in Paris ... the last days alone testify to the banalization and violence of anti-Semitism in France in 2019.
The CRIF recalls that these statistics do not include acts that did not lead to a complaint, or anti-Semitic remarks on the Internet. They therefore only very partially reflect the reality of the "everyday anti-Semitism" facing the Jewish French.President Francis Kalifat calls for a "national leap against anti-Semitism." He recalls that beyond being a threat to Jews, anti-Semitism is a signal of the democratic weakening of our country. On the eve of the anniversary of the assassination of Ilan Halimi, Crif is hoping for a welcome leap from French society to break the wall of indifference that surrounds anti-Semitism.
| | |
| --- | --- |
| | RAHMA-SOPHIA RACHDI |
| | Robbie Merritt |
| | Ruby BIRD |
| | Yasmina BEDDOU |
| | Daren Frankish |