Search results for: "New York"
ANNUAL RESTAURANT SELECTIONS In The USA
Responsible Author: Ruby BIRD & Yasmina BEDDOU (Journalists/Directors) | PARIS - GREENVILLE, 08/24/2019, 07:16 Time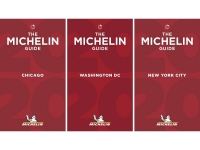 USPA NEWS -
Michelin recently announced the release dates for the newest editions of its annual restaurant selections in the United States. Full listings for the new restaurant selections will be published on www.michelinmedia.com. The 2020 U.S. editions of the MICHELIN Guide will go on sale at local retailers following the announcements, as well as Amazon.com and Barnes & Noble.
Ahead of Global Summit NY&Cop25 in Chile
Responsible Author: Jedi Foster P/O Rahma Sophia Rachdi | Paris, Washington DC, 08/16/2019, 16:41 Time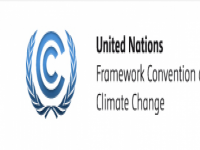 USPA NEWS -
Less than two months ahead of a key September 23 UN Climate Action Summit in New York, a report published by UN Climate Change provides insights into action taken by governments to address climate change, presenting a wealth of knowledge and experience that can be deployed by governments to ramp up crucial climate ambition.
The report "Climate Action and Support Trends" was prepared as UN Climate Change input to the UN Climate Action Summit and it puts a spotlight on the progress made over the past 25 years since the inception of the UN Framework Convention on Climate Change (UNFCCC). This can help in scaling up further action, as governments prepare to submit the next round of national climate action plans, known as Nationally Determined Contributions (NDCs), by 2020.
UNFCCC Executive Secretary Patricia Espinosa said: "The next two years offer a crucial window of opportunity for all nations – as well as non-State actors – to capitalize on our current framework, build on our existing momentum and make the changes we desperately need."
| | |
| --- | --- |
| | RAHMA-SOPHIA RACHDI |
| | Daren Frankish |
| | Ruby BIRD |
| | Yasmina BEDDOU |
| | Roberto Magni |